About Custom Built Marine Construction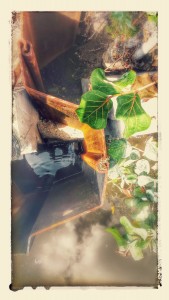 Custom Built Marine Construction, Inc. is family-owned and has been as such since it was first formed in 1990 by brothers David Sr. and Raymond Corrigan.  The company is the epitome of the American Dream, starting off as a small 2-man operation and thru hard work and dedication has grown into a multimillion dollar full-scale Marine Construction service company.  Stop and think about that for a second: 2 brothers, with a wheelbarrow and some small tools with almost no equipment, worked so hard and through word of mouth became so well known along the Treasure Coast, that they thrived and grew the business into bigger and better things to further assist the people of Florida.
Now in its second generation of Corrigan family ownership, CBMC can handle any marine-related project as no project is too big or too small.  Using the same level of drive, determination, and workmanship, CBMC continues to provide quality service at affordable pricing to anyone in Florida, from as small as a new dock installation for a homeowner to a new boat ramp for a County/Municipality to a full-scale Marina for a private developer. They have a work crew and supervisors who average over ten (10) years of marine construction experience.  There is very little, potentially nothing, that they have not come across or experienced in the field during their career.  Allow that experience to work for you today!


David Corrigan, Jr
President
David has been with CBMC, working under the tutelage of his father, since 1990.  David specializes in Steel Sheet Pile installation utilizing vibratory hammer and impact hammer methods.  David is also highly experienced in all forms of reinforced concrete and wood pile installation, concrete work, concrete restoration, and dock/boat lift installations.  His field experience has included hundreds and hundreds of projects throughout Florida and even in other states performing marine construction work.  His knowledge and field experience is invaluable, not only to CBMC but to other Marine Contractors who often solicit help with their projects from a wide range of issues that they may be experiencing.
Sampling of Prior Completed Projects in South Florida Area